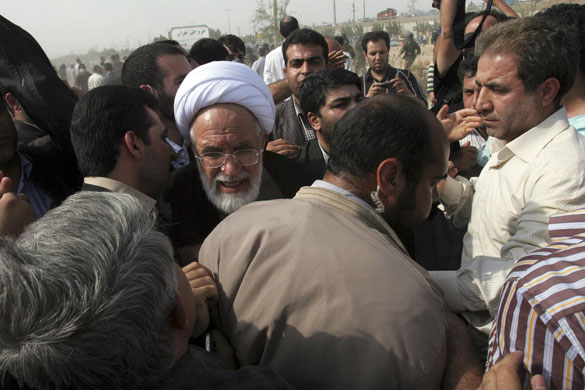 The regime has "temporarily" shut down the newspaper of defeated reformist candidate Mehdi Karoubi. has Etemad-e Melli was closed down under the orders of the prosecutor's office and no edition appeared on the streets today (August17). It has been alleged that the paper was about to release a statement calling for further defiance.
In response to this youths and supporters of Mehdi Karoubi fought running battles with security forces at 7 Tir Square and other places in Tehran near the headquarters of the newspaper. Whilst Karoubi has been thrown into a struggle against security forces and the judiciary he and the reformist faction offer nothing but more bloodshed for the people of Iran. For the movement to be successful the people of Iran must topple both the conservative and the reformist wings of the Islamic Republic.
At this time we are aware that at least 15 people have been arrested. Below is video footage of today's demonstrations.
[youtube=http://www.youtube.com/watch?v=BzW6E4oN_uA&color1=0xb1b1b1&color2=0xcfcfcf&feature=player_embedded&fs=1]